Our goal is to provide the highest level of Interior Design Service for our clients and customers. We love to work on new and challenging projects, no matter the design feel. If you have a particular design you like, or blend of designs, please just bring that to us and we can work with you on how to pull it all together!
Kitchen and Bath
Customized to your home, style, and budget I'll help guide you through the product selection process and design a space that you'll love to live in.
Furniture and Finishings
All the pretty things. The options are endless and that can be a bit overwhelming. Let me spend the time to put your palette together. I'll find the pieces that speak to you, from your flooring to the back-splash tile, the sofa to the window coverings and everything in between.
Cabinet Design
Are you building or remodeling and you simply want a professional to design your kitchen cabinets? I'm happy to create a beautiful and functional design you can provide your contractor or cabinet maker. Includes Floor Plan, Elevations and Renderings.
Space Planning
Helping you ensure flow through your home and bring balance to a space. This service is offered when furnishing a new home as well as creating a more desirable layout of existing items. Let's make sure you love the space you live in.
Color Consultations
An at home consultation, when you're having trouble finding that perfect color, from paint to fabric or flooring selection. For the times a second opinion is necessary, I'll be there to help you create something beautiful.
Project Management
Included with every design project is the option for me to manage your project as a whole. This is how I prefer to do my kitchen remodels. It includes sourcing and scheduling sub-contractors, full budget proposal, on-site deliveries, construction product selection including plumbing and electrical, overseeing installations and seeing the projection to completion.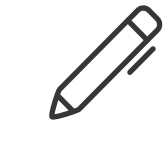 The relationship I build with customers and the high quality finished product is what sets me apart.
I have experience working on a wide variety of projects and can adapt designs specific to my client's needs and dreams.
Each project is unique and I love going the extra mile to make yours special to you.
I make sure to communicate with you at every step in the process.
Whatever you might need in one place.
Are you unsure about how to go from design to reality with your contractor? I've worked with contracting companies and can handle the entire process alongside you. Just let me . know who you are working with and we can help!
Send me a message and I will respond back within 2-48 hours! I look forward to connecting with you.